Beyonce and Nicki Minaj Attempt to Live Like Normal Humans in New Video
Beyonce Story Courtesy of Jordan Sargent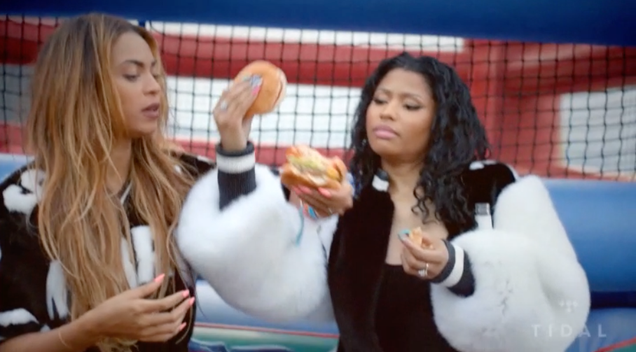 Nicki Minaj and Beyoncé inherently can't do anything normally, even when they try. Case in point, is the new video for Minaj's single "Feelin' Myself," which looks like some sort of Coachella home video but is actually browbeating promotion for Jay Z's music streaming service Tidal.
Here the two are at Coachella in front of a sign that apparently exists.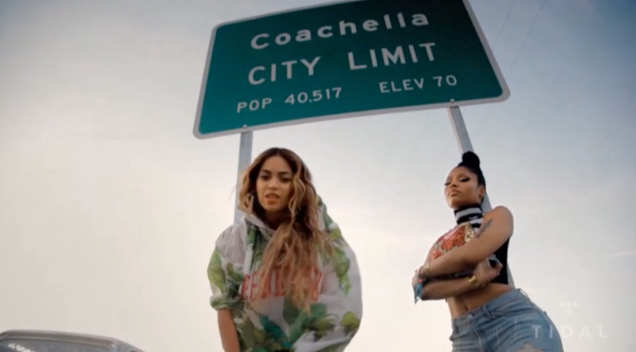 Coachella, the place where celebrities go to feel as normal as possible—just one of thousands of flowers in the meadow, intermingling with the rest of humanity under faded skies for a brief moment.
They found a place to stay, perhaps on Airbnb. It looks very nice. Like almost every house you might rent for a weekend, this one has a bounce house in the backyard.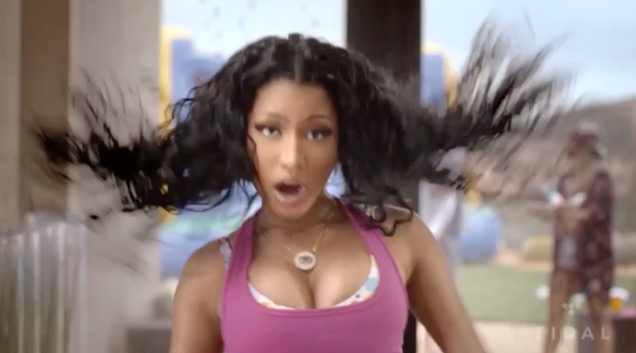 Later, they went swimming in the pool. I wonder what the squirting of this gun represents.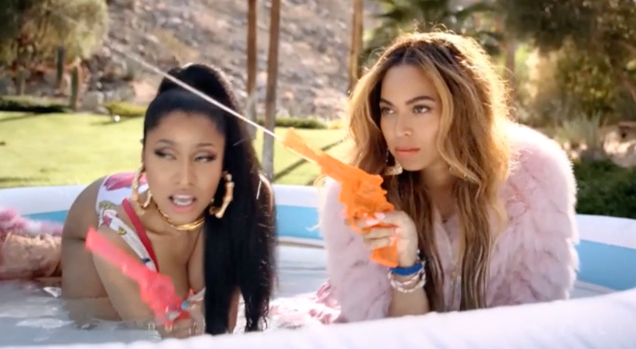 Nicki made something to eat. As you can see their fridge is stocked with drinks such as only bottles of champagne.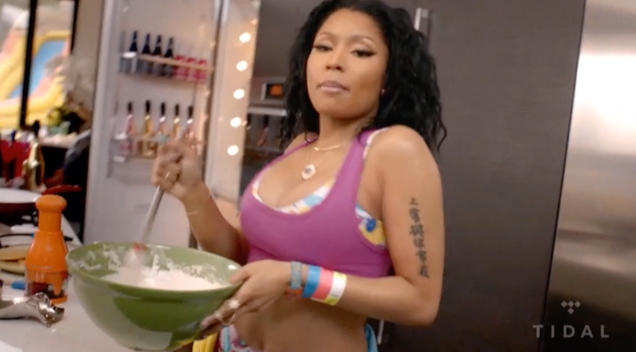 Still hungry, they ate hamburgers.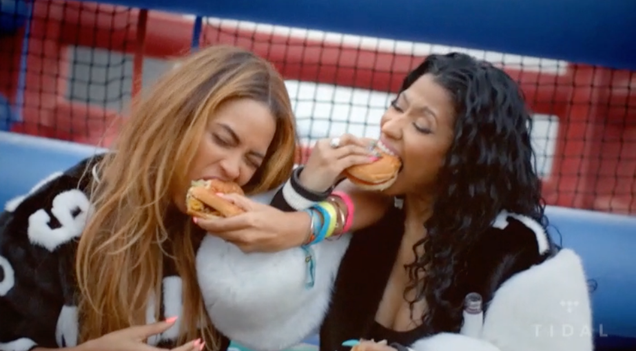 Nicki threw a french fry into Beyoncé's mouth from an inch away, and Beyoncé reacted to this extremely mundane feat with an everyday lack of emotion.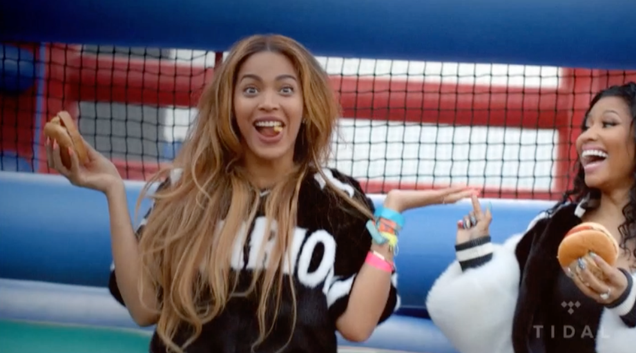 You can watch the video here until you can't.
Similar Stories:
Ryan Gosling Responds To Dye-Job Haters
Hillary Clinton: Is Hillary A #BasicBitch? 
Micha Stunz: The Man With The Worlds Most Enlarged Penis!
Tidal Review: I Tried Tidal And It Totally Sucked!
Gwyneth Paltrow Vows to Eat Like She's Not Rich For A Week!