Exclusive Interview: Charli XCX Doesn't Give a F***
If you are looking for the soundtrack to a tragically grand night that will have you crawling through nightclubs and warehouse parties where the wild things are, then Charli XCX has the album for you. Coming from a background of boys and bongs, Charli is an indie add-on to an unforgettable evening that you can't remember the next morning.
Drizzled over the drunken haze comes a refreshing few songs of love as well as lust. Licks of passion pair with her heavy beats and go-it-alone attitude.
When I first began speaking to Charli I could tell she was something special. Her candid language and snarky edge was to be expected from her music, but it was great to see just how consistent she could be.
First things, first. Why is her name Charli XCX? It's kind of '90s kid story.
It's just something that I came up with when I was fourteen. The guy who was booking me was like "What name do you want me to call you?" So I gave him my MSN screen name.
The catchy tracks on her new album, True Romance, are based on a combination of fact and fiction. Some about boys and bad memories and others are invented myths wrapped in a song.
It's combination of relationships and break-ups. [Also] how my view on love and romance has changed. Certain songs spawn a different perspective. I have been obsessed with people before, but not in a creepy way. 

Some songs were about specific people. They can't not know, [but] I don't know if they will buy my record.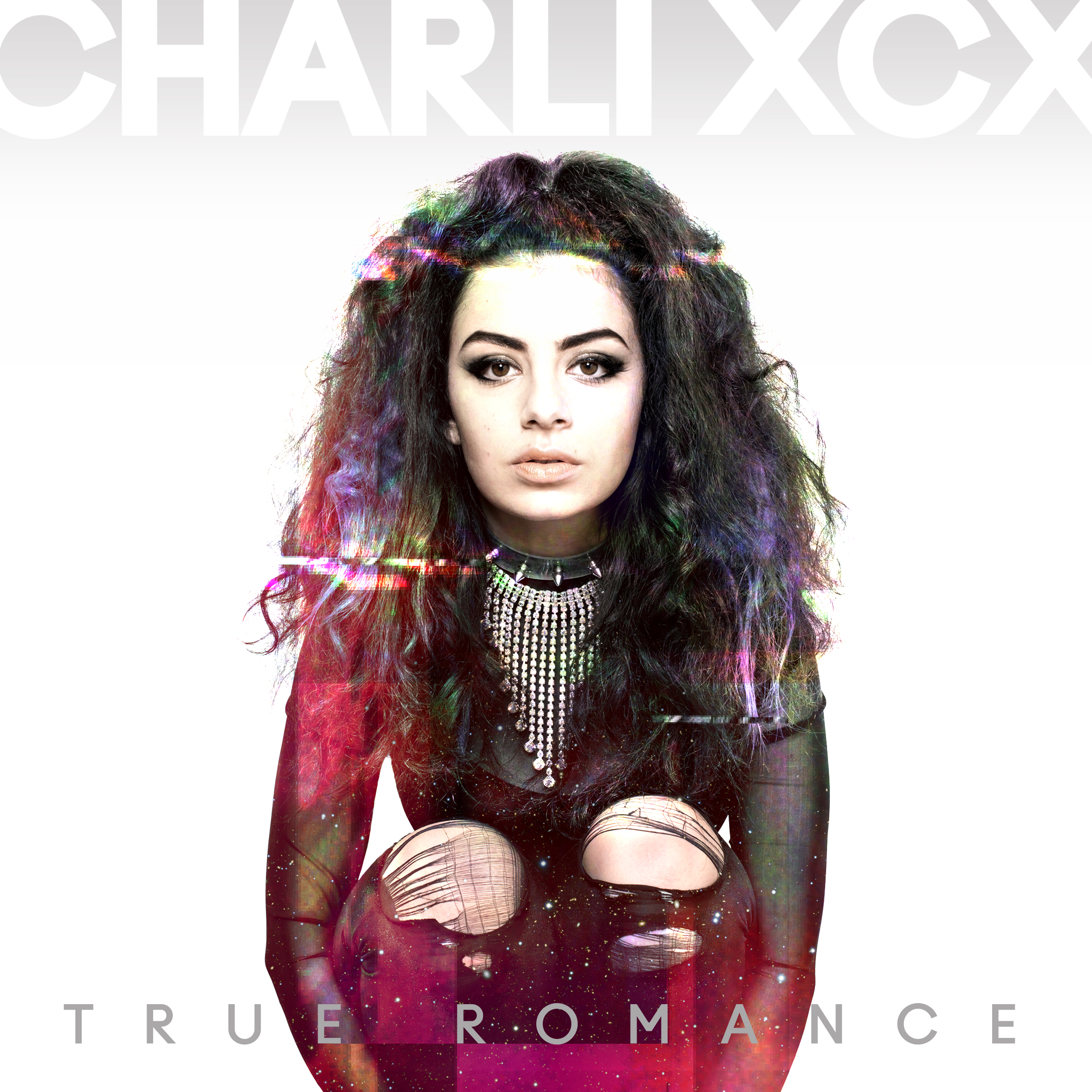 After two minutes with the mischievous Miss Charli you will gather that she is not the girl to bring home to mum, yet she's created an alternative universe  for herself.
In another life, if I wasn't doing what I am doing now, I would flip it the other way. I would go out with Justin Bieber! I think [Disney stars] are wonderful creations and probably really messed up. I think Miley is up there but Selena Gomez is actually pretty dark. [Also] I look up to Britney; she is the perfect pop star. 
Better known for grunge appearances and underground shows, I was curious to hear how that was different from opening up for Coldplay.
OMG [it's] so different! [In the underground scene] you could be standing on a box, naked, [while] fucking a dog, and no one would notice because everyone is so off their faces. Glitter and vomit everywhere; it's great.

[Yet] I feel like it's every performer's dream to play on stage with Coldplay. In the stadium all eyes are on you.
For those of you digging the glitter of a grunge life,her music is right up your ally. If that is not your cup of tea I guarantee this bitch wouldn't be bothered. She is doing what she loves and doesn't care if you love her for it.
I like to think there is a little Charli XCX in all of us.
Charli is now on tour with Ellie Goulding and after that she will be following Marina & the Diamonds. Then Charlie does her own headliner.
Do you have an artist you would like us to review or interview? Email me at Connor@GuySpy.com